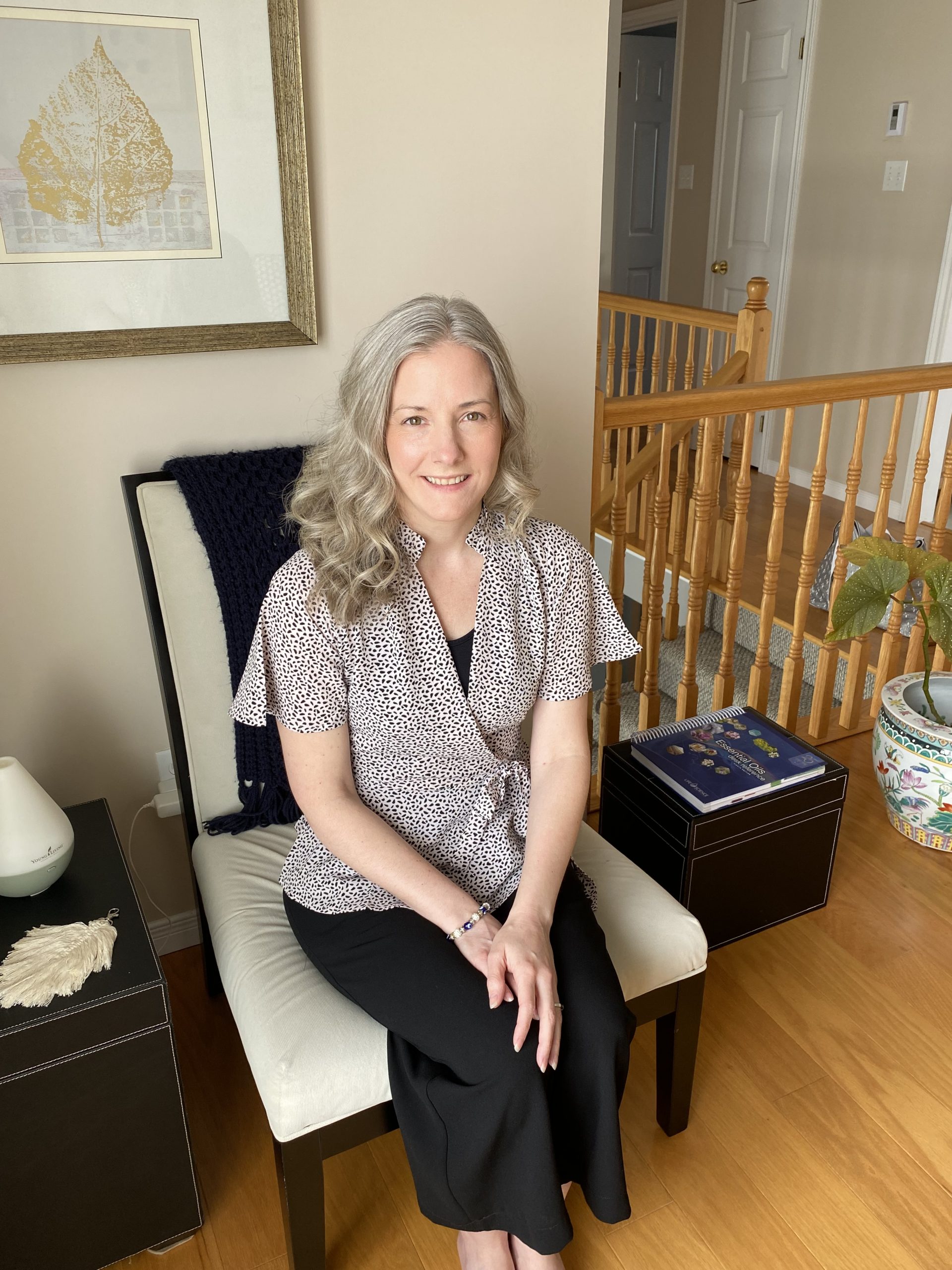 "Rekindling Your Inner Flame Confidence From Within – Aroma Freedom Experience"
Katie is a lover of nature, and advocate for positive change. Originally from Bell Island, NL she now embraces Kelligrews, CBS as home.  As an accomplished IT professional, Katie expertly integrates technology into her role as a Certified Aroma Freedom Practitioner and Aromatherapist allowing her to reach and serve people all over the world. Katie's journey extends beyond conventional paths, embodying a commitment to lifelong learning.  Her certifications, and continued training reflects her dedication to personal and professional growth.  With a heart dedicated to motivating and serving others, Katie guides individuals and diverse groups on their journey to personal and professional success.  Katie brings a unique touch to her services.  Her ability to seamlessly integrate new aromatic experiences empowers people to navigate their life paths with resilience ultimately connecting them with their purpose and passions
This unique Aroma Guidance with Katie Seminar is all about self-discovery and understanding the root cause of what affects our self-confidence. This is your invitation to rekindle your inner flame, become aware of negative self-talk and the inner rules created from our external experiences.  Explore thoughts and feelings that may be holding you back in your life! Through a guided meditation and self-reflective exercises, you will explore what brings you joy, and reflect on the accomplishments in your life that make you feel proud. Learn the basics behind our sense of smell and how essential oils have a profound affect on our thoughts, feelings, and memories.  Learn how to use essential oils during a live Aroma Freedom Group Demo. Get ready for 2 hours of self-reflection, empowerment and learn a simple yet powerful tool that you can use to build lasting confidence from within.